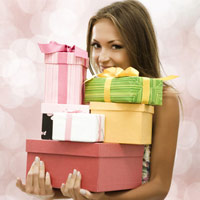 Gifts for Her
We have unique Holiday Gifts from Venice for every woman on your list. Take a look at our top picks in Murano Glass Jewelry, Watches, Accessories, and Tableware.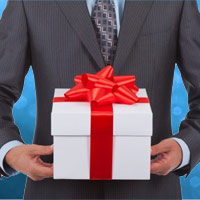 Gifts for Him
Shop our assortment of stylish artisan gifts for the important men in your life. This Holiday season give him a meaningful Venetian gift that we know he'll love.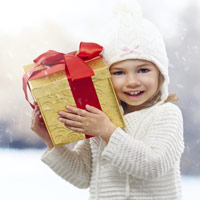 Gifts for Kids
Kids deserve the best. Find the fun and glamorous Christmas gift for a girl or girl-at-heart in our wide selection of kids' jewelry.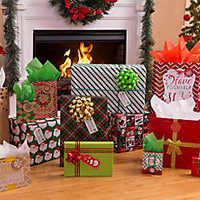 Gifts for All
Select a gift from the heart for everyone on your list among our top picks in authentic Murano Glass. Give the best of Venetian artistic tradition to the most important people in your life.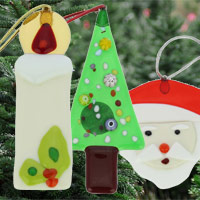 Gifts Under $25
Shop lots of wonderful inexpensive gifts under $25 that are rare, beautiful and unique. These handcrafted tokens of Venice are guaranteed to please everyone.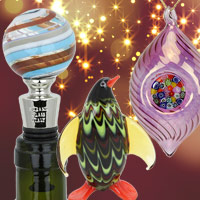 Gifts Under $50
Get a unique gift without breaking the bank. Spend less than $50 and give a unique handcrafted Venetian gift lovingly made by experienced Murano Glass masters.
Murano Glass & Murano Glass Jewelry - Top Products
The Holiday Season is upon us, and you need to shop for him, for her, and for kids. Gift giving is not an easy task, but we make it easier with the GlassOfVenice holiday gift guide. We will help you find the perfect Murano Glass Christmas gifts for everyone on your list, whatever their age, gender, taste, and style. We have great picks for your family, your best friend, your colleagues, your boss - everyone will be pleased with a handcrafted Murano Glass gift lovingly made by artisans in Venice, Italy! Whatever you celebrate, we've got you covered - on our website you can find Christmas gifts, Hanukkah gifts, Kwanzaa gifts, New Year's gifts, or gifts for "just because it's a season to make merry".
Here at GlassOfVenice, we make it easy to find great unique Murano Glass Christmas gifts for everybody on your holiday shopping list. Get a sparkly necklace for Mom, or a pair of beautiful earrings for your best friend, stylish cufflinks for Dad, a cute bracelet for little Susie, or a delicate ornament for Grandma. Browse our Home Decor and Tableware departments for gorgeous handmade vases, elegant sculptures, fine glasses and tumblers, and unique barware.
Find something special for the significant woman in your life. Surprise her with unique Murano jewelry that has ages of history and romance of Venice, or a colorful Millefiori watch. If she is into home accents, give her a colorful vase or a stylish sculpture that will always remind her of your thoughtfulness and love. Remember: fine unusual gifts made by hand in the old tradition of European craftsmanship that speak of genuine care and passion will always work better than a generic factory-made gift.
We also have great special gifts for men! Consider our very popular Murano Glass cufflinks great for everyday wear or for special occasions, or a gorgeous bottle stopper that won't break the bank. For the man who appreciates European elegance and art, why not shop for a handcrafted picture frame, or a special clock? Is he involved in office work? Then an artisan letter knife, or a special paperweight may be the perfect gift.
Still not sure what to give? Use our filters, search function, or product suggestions to narrow down the choices! Shop by product category, colors, styles, measurements, or price range. Finally, when you are at a loss or shopping for a difficult-to-please person, buy our gift card, and leave the choice to them. We guarantee that they will find a gift they love among more than two thousand authentic Murano Glass pieces we offer. Don't see what you like? E-mail us and we will help you find the perfect gift for this Christmas, Hanukkah, New Year's or any other occasion.
At GlassOfVenice we have unique expertise in all things Murano Glass. We bring the best of Venice and Italy right to your doorstep with our quick and economical shipping options. Call, Live Chat or E-Mail us to get answers to all your questions, from product recommendations and fit, to authenticity and glassmaking process, and everything else. With GlassOfVenice gift giving is easy. Our customer service team stands ready to provide you with top service and amazing experience. Enjoy gift-giving and Happy Holidays!